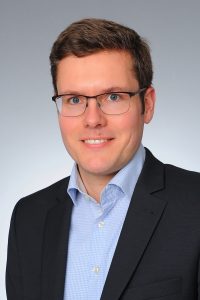 Dr. Jochen Hammes has completed his residency at the Department of Nuclear Medicine at the University Hospital of Cologne and now is an external member of the Multimodal Imaging Group. He is especially interested in developing algorithmic methods in multimodal imaging research.
Jochen Hammes' profile on Researchgate.
Selected publications:
Hammes, J, Bischof, GN, Bohn, KP, Onur, O, Schneider, A, Fliessbach, K et al.. One stop shop: Flortaucipir PET differentiates amyloid positive and negative forms of neurodegenerative diseases. J. Nucl. Med. 2020
Hammes, J, Theis, H, Giehl, K, Hoenig, MC, Greuel, A, Tittgemeyer, M et al.. Dopamine metabolism of the nucleus accumbens and fronto-striatal connectivity modulate impulse control. Brain. 2019;142
Hammes J, Täger P, Drzezga A; EBONI: A tool for automated quantification of bone metastasis load in PSMA PET/CT, J. Nucl. Med. 2017
Hammes J, Leuwer I, Bischof GN, Drzezga A, van Eimeren T; Multimodal correlation of dynamic [18F]-AV-1451 perfusion PET and neuronal hypometabolism in [18F]-FDG PET; Eur J Nucl Med Mol Imaging 2017.
Hammes J, Bischof GN, Drzezga A: Molecular imaging in early diagnosis, differential diagnosis and follow-up of patients with neurodegenerative diseases; Clin Transl Imaging, 2017; 5: 465.
Curriculum vitae
2020
Board certification as Nuclear Medicine specialist ("Facharzt für Nuklearmedizin") and Habilitation
2015-2020
Resident physician and postdoctoral researcher at Department of Nuclear Medicine, University Hospital Cologne
Algorithmic methods in imaging research
Imaging in neurodegenerative diseases
2014-2015
Manager for product development and IT at BetterDoc GmbH, Cologne
Product development, Database design, Userinterface design,
head of development team
2013-2014
Resident physician in neurology
Clinic for Neurology and Palliative Medicine, Clinics of the City of Cologne
2009-2013
Doctoral studies at Physics Group, Dept. of Nuclear Medicine, University Hospital Cologne
Thesis: GATE based Monte Carlo simulation of planar scintigraphy to estimate the nodular dose in radioiodine therapy for autonomous thyroid adenoma
2007-2013
Medical school
University Hospital Cologne, St. Claraspital Basel (CH), Kantonsspital St. Gallen (CH)